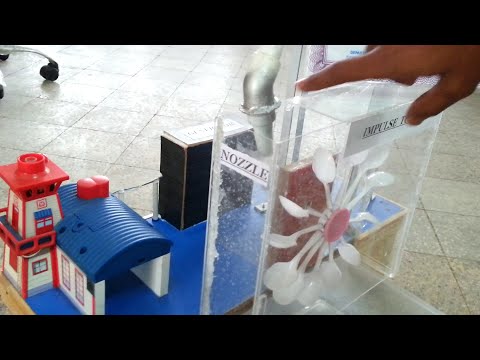 Introduction
Hydro power or hydroelectricity plants capture the energy of falling water to generate the electricity.As the turbine spins, it turns a metal shaft connected to an electric generator.
This is basically a motor that produces electricity. In the case of a hydroelectric dam, flowing water is used as the power source to turn the turbine.
A turbine converts the kinetic energy of falling water into mechanical energy. Then a generator converts the mechanical energy from the turbine into electrical energy.
Material Used
1.Tape recorder motor (as a generator)
2.Wood with stand
3.Metal strip
4.Glue
5.DAM
6.Valve
7. Pentstock
8. Nozzle
9. Impulse Turbine
10. Generator
11. Shafl
12. Tail Racc

Detailed Video Show How To Make Windmill Project
If you have any concern, post your comments below or drop me a email at [email protected]